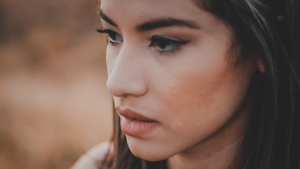 If you are pregnant, you may start to experience some early pregnancy symptoms, including having a missed period. 
Some early pregnancy symptoms include:
Frequent urination

Fatigue

Nausea/vomiting

Sore, tender breasts
How Can I Confirm That I Am Pregnant?
If you believe you're pregnant, it is important to take a lab-quality pregnancy test and have an obstetric ultrasound. 
Have More Questions?
If you find yourself unexpectedly pregnant, MiraVia can help! 
MiraVia offers two programs to serve moms on campus, and moms in our community:

Our Outreach Center serves pregnant women in need through long-term support groups, parenting resources, and material assistance. Learn more about our Outreach Center here.
We also provide housing for pregnant college students at our College Residence. This includes free room and board, meals, childcare, material assistance as well as professional counseling, tutoring and peer support! This is an excellent way for college students to have a loving, supportive community behind them as they pursue their parenting and academic goals.
Contact us today to schedule an appointment or to learn more about our programs.