We Serve Moms On Campus And In The Community.
Since 1994, MiraVia has been a safe haven and source of hope for women and their children and has empowered thousands to achieve their dreams. Our supportive staff understands very well that each person's situation is unique. We are here to help you deal with your concerns through our professional, caring and life-affirming programs.
You may be asking yourself:
I'm just not ready to have a child.
How can I afford to have this baby?
How do I tell my family and/or friends?
What if the father of the baby is not supportive?
What if I am considering abortion?
How does adoption work?
How can I continue my education?
Where will I live?
MiraVia offers two programs to serve moms on campus, and moms in our community:
Our Programs
MiraVia's College Residence is a place where pregnant college students can live and learn with each other. Expectant students from any college or university in the United States are welcome to stay with us, free of charge, while they pursue their academic and personal goals. This gives them the stability they need to further their education while having pregnancy and parenting support.
Located on the campus of Belmont Abbey College near Charlotte, North Carolina, this unique residential program is designed specifically for student moms and their children. However, our student moms can attend any college or university of their choosing while staying with us.
Our College Residence Provides:
Private suite

Meals

Childcare

Material assistance (diapers, baby clothing and supplies, nursery furniture, etc.)

Life-skills classes

Personalized guidance to gain assistance through additional community resources

Help in coordinating education and career opportunities

Peer support from other student moms
Learn more
Based in Charlotte, MiraVia's Outreach Center serves pregnant women in need through long-term support groups, parenting resources, and material assistance.
For a full year, mothers receive meaningful help that includes free mother and baby supplies while also attending monthly life-skills classes in a support group format. We offer a wide range of pregnancy and parenting services to make you feel equipped.
Our Outreach Center provides:
Peer Support

Life Skills Classes

Material Support

Community Resources

Referrals for financial/material assistance

Referrals to adoption agencies (if desired)
Learn more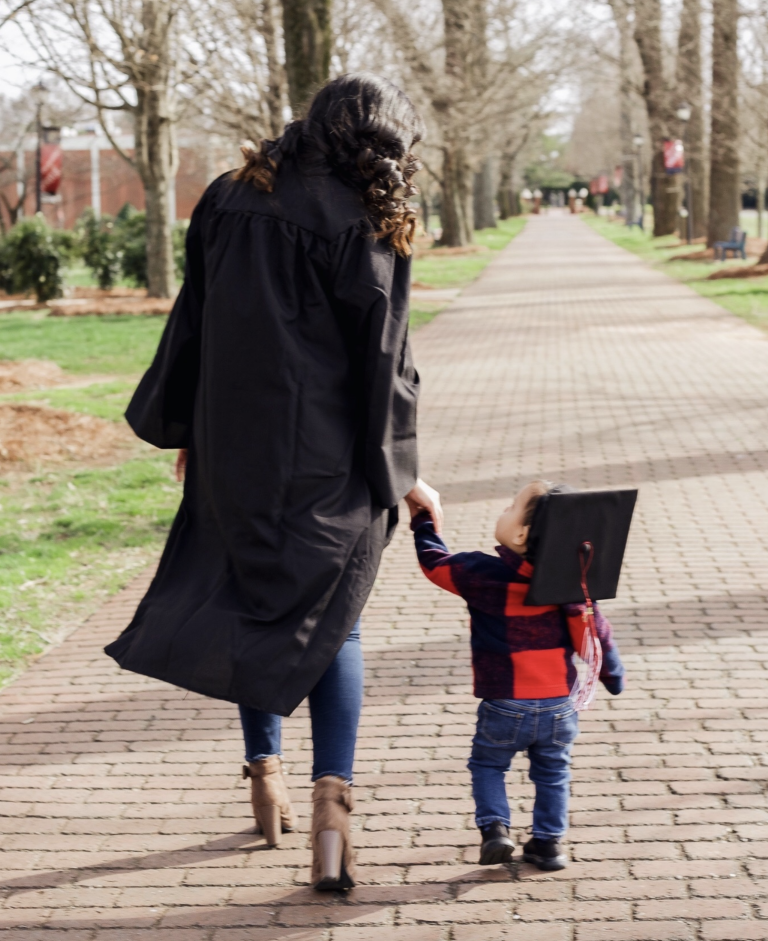 "It was a big lifesaver when I found out about MiraVia because I really didn't know what to do. I'm so grateful for everybody at MiraVia. I just loved interacting with all of the moms there because we were all family."
VIEW TESTIMONIALS